Next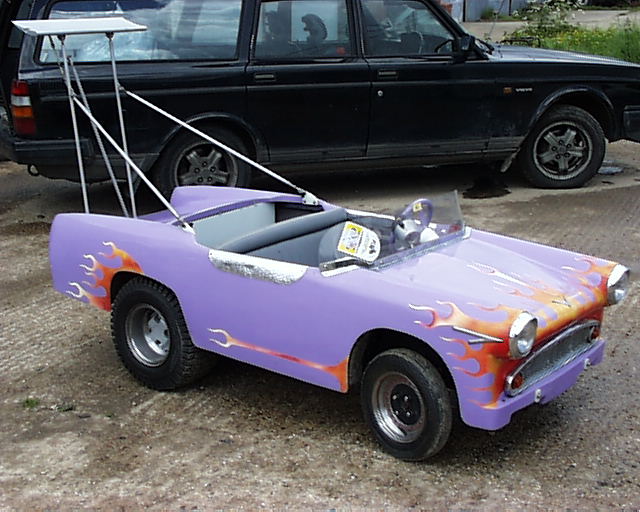 The body is originally built in 1950's as a fair ground ride, fitted on a modified & tubbed
'Battery car' chassis, higher geared,12V motor running on 36v, Ball type diff unit,
4:1 crown & pinion steering box, Sprung sliding King pin front suspension.
Fitted with a Hurst 1/4 stick shifter giving reverse off forwards 24v / 36v settings,
electronic speed controller mosfet output transistors on 24v kicks down for 36v.
takes two along at a little over 20 MPH with wicked acceleration.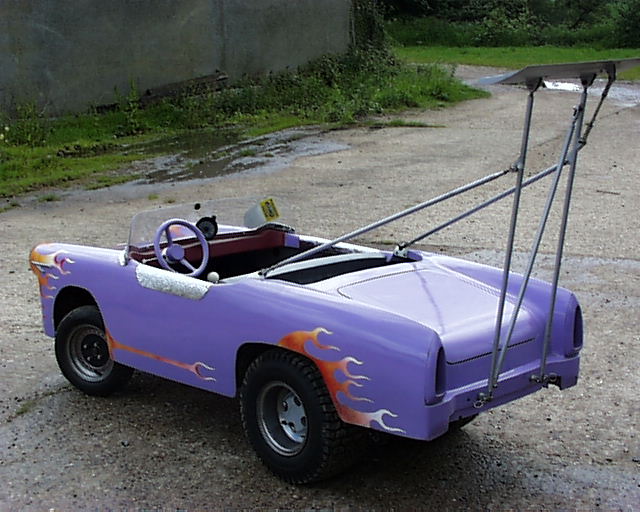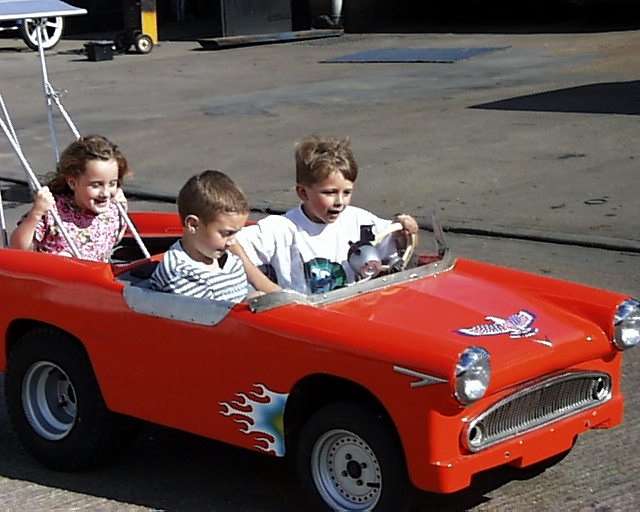 Douglas taking his friends for a run in it's old colours
Next